Latest Landlord Electrical Regulations 2020 – Complete Top Guide
LATEST UPDATE 23RD MARCH 2020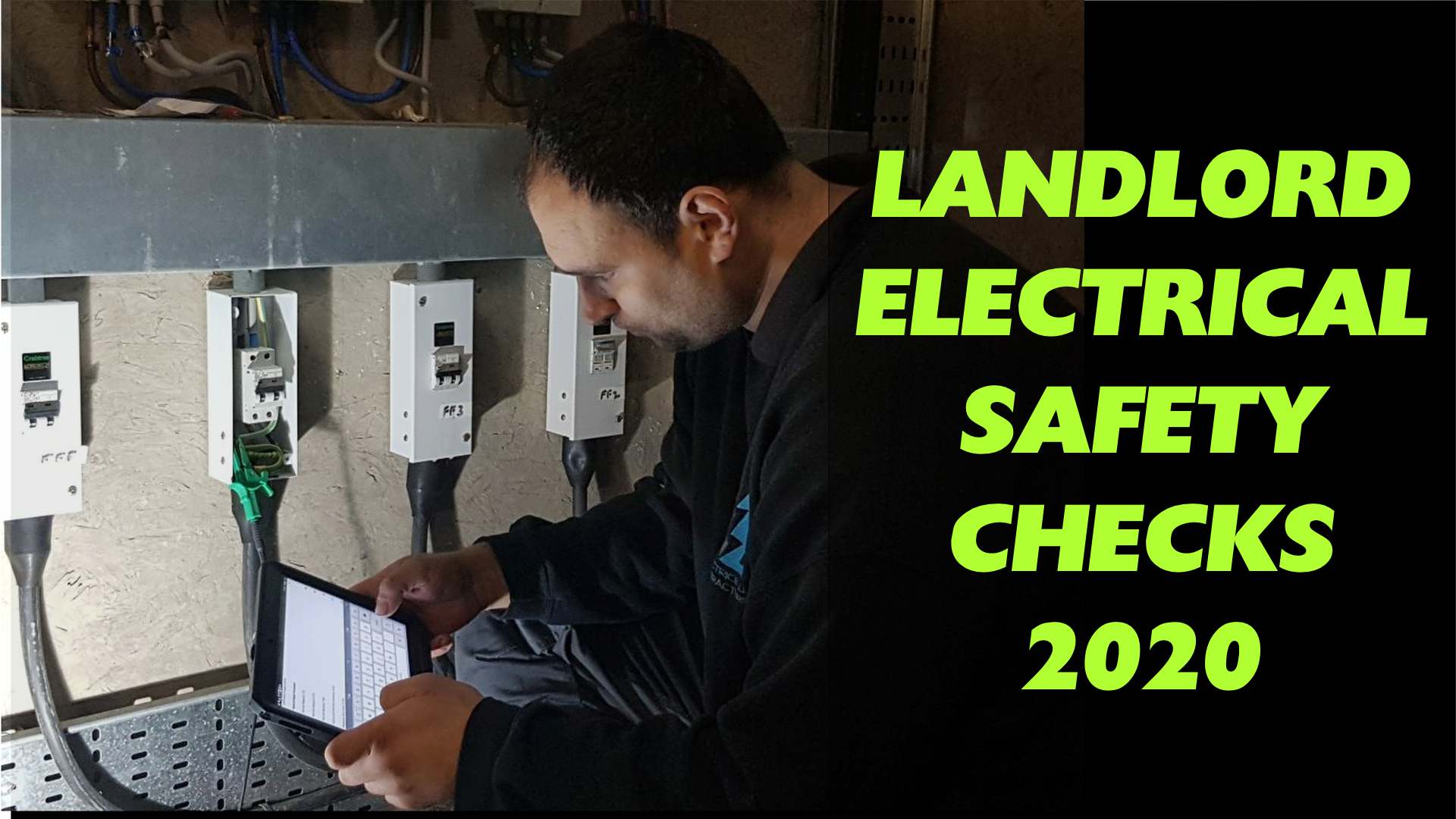 There has been a lot of speculation lately regarding changes to Landlord Electrical Regulations in 2019 / 2020. The confusion has only been made worse by the fact that there has been very little "official guide" to what has (or indeed, will end up) changed.

We are a local electrician in Wakefield, and we specialise in helping local landlords. When the regulations change, we need to be abreast of the latest electrical regulations, specifically those affecting landlords and the rental sector.

Some of the new landlord electrical regulations have yet to be introduced properly. We intend this to be a complete, one stop Guide to the Latest Landlord Electrical Regulations for 2020. As such, we will be updating this regularly with the very latest changes. If you subscribe to this post, or indeed comment below and tick to keep updated, you will receive email updates as soon as they happen.
Introduction to Changes for Landlord Electrical Regulations
There have been a number of different regulatory changes to the electrical industry recently. However not all of these are directly related to the rental sector and landlords, so we will only list the changes which are relevant to the Private Rental Sector, and yourselves as landlord's.

To landlord's, it may often seem that the same regulatory change is responsible for all the changes coming in 2020. That is why it is so important for us to clear the mystery surrounding this! There are a large number of contractors who do not have a dedicated grasp of the nuances of the rental sector. This could leave Landlord's with poor advice relating to what your specific responsibilities are, the best way to meet these requirements and to ensure ongoing compliance.

The first main change to Electrical Regulations which was brought into force in 2019 was the 18th Edition of the wiring regulations. This change had nothing to do with the landlord requirements and more of a series of technical changes relating to the actual installation.

The second main change, which is going to affect landlords in a much more specific manner, is relating to Electrical Inspections. The regulations in question are being introduced by The Ministry of Housing, Communities and Local Government (MHCLG)

These regulations are entitled 'Electrical Safety Standards in the Private Rented Sector (England) Regulations 2020' and are due to come into force this year. They were introduced to parliament on Jan 13th 2020 under the above title.

Whilst they still need to pass through the commons and Lords before being an enforceable law, this is merely a formality. The regulations have been on the horizon for some time and this change brings England in line with the mandatory requirements for electrical inspections currently in place in Scotland.

We have outlined the main points of these latest landlord electrical regulations below in the dedicated section.

As I have stated above, this is a One-Stop Guide To Landlord Electrical Regulations in 2020, so I have committed to keeping this up to date with all the changes as they happen.
*** Obviously since these regulations were drafted world events have taken a different course with the
Coronavirus crisis
. As it currently stands, there have been thousands of lives lost around the world by a pandemic which is potentially going to get much worse in the coming months.
Although there has been no official word from government (quite simply they have far more important issues at the minute with preservation of lives), it is almost without doubt that the introduction of these regulations will be delayed significantly.
We will ensure that this guide is kept up to date as soon as there is any news. Please stay safe with your families in the meantime ***
Changes to be Introduced Surrounding Landlord Electrical Inspections in 2020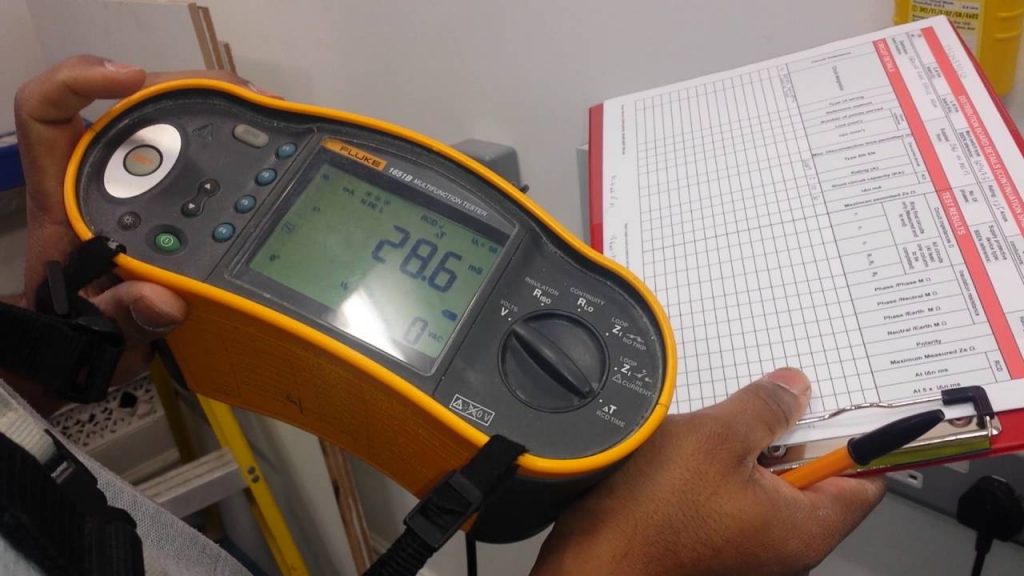 For some time now there has been rumour that 'mandatory electrical inspections' would be brought in as a requirement in the Private Rented Sector. in England
Early 2019 did see the introduction of a draft set of proposals regarding this, however the lack of parliamentary time due to the whole Brexit saga meant movement was slow.
However, on the 13th of January 2020, a full detailed set of regulations were laid out before parliament for their consideration. The
"Electrical Safety Standards in the Private Rented Sector (England) Regulations 2020"
detail the new requirements for electrical safety checks in rental properties and the expected timescales for their implementation.
In a nutshell, the regulations require that every private rented property has an electrical inspection completed by a suitably qualified person, a minimum of every 5 years.
***
There are instances where this timescale may be shorter, such as where the previous inspection has suggested a shorter timeframe due to the condition of the installation
The implementation of the new regulations will be as follows:
New Tenancies - New tenancies must meet the new requirements from July 1st 2020
Existing Tenancies - Existing tenancies must meet the new requirements from April 1st 2021
The regulations also require that:
Landlords provide a copy of the electrical inspection report to the tenant within 28 days of the inspection (or before the tenancy begins for new tenants)
Landlords must supply a copy to the local authority within 7 days (if requested to do so)
Any faults highlighted by the electrical inspection must be remedied within 28 days (or sooner if detailed within the electrical report)
Written confirmation must be obtained to confirm that any necessary repairs have been completed
Non-compliance with the new regulations will mean the local authority will supply the landlord with an 'enforcement notice'.  If a landlord fails to act upon this, the local authority can enforce it by having the repairs completed (and billing the landlord) or even impose a fine of upto £30,000

The new regulations still need to pass through the House of Lords before they become law, however all signs are that this will happen within the next couple of weeks.

As always with any regulations 'still in the pipeline', there is a chance that some last minute changes may occur.  The above information was correct at time of publication (23rd March 2020), and we will update it as any changes occur.
Countdown to landlord electrical checks being a requirement for NEW TENANCIES:
Countdown to landlord electrical checks being a requirement for EXISTING TENANCIES:
Easy "Do I Comply?" Checklist For All Landlord Electrical Regulations 2020
So you are a landlord or agent and you need a simple, all encompassing check list to see if a property complies? Not just with the proposed updates, you want to see if your property meets all landlord electrical regulations/requirements currently in force for private rented properties?
Below is a 'tick list' you can check to see if your rental property complies.
This list (as with the rest of this guide) will be updated as further news about the new electrical inspection regulations becomes available.
So without further ado, here is the "Do I Comply"? Checklist for private rented properties in March 2020:
Property must have a working smoke alarm on each habitable floor
Any electrical appliances (fridges, washing machines or similar) supplied must be visually checked and in good working order (PAT test not required, landlord or agent can visually check)
Any electrical installation (fixed wiring, sockets, lights) must be checked and in good working order. This is difficult, whilst there is no requirement currently to complete an EICR, it is difficult for a landlord to prove it is safe without one. As noted above, this will soon become a requirement
If you own a HMO (House in Multiple Occupation) then slightly different rules and regulations apply. The vast majority of HMOs now require licensing from the local authority. The requirements differ slightly from council to council, however the vast majority of HMOs will now require a valid 
EICR (Electrical Installation Condition Report)
.  A new
Electrical Installation Certificate
(EIC) would also suffice, although the extent of work would have to cover a full rewire or new installation.
So to summarise, the landlord electrical regulations are changing quite drastically in 2020.

This is the introduction of mandatory Landlord Electrical Checks in England, bringing it in line with Scotlands rules on Landlord Checks

We have written this guide to hopefully help clear the confusion up for landlords & agents! If you have any questions then please leave a comment below and I will do my best to answer for you!
Regards,
James - ElectricBlu Contractors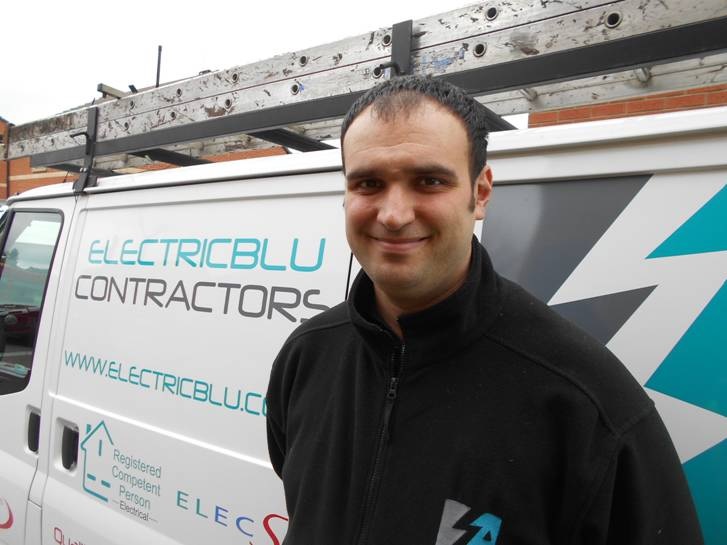 James - ElectricBlu Contractors