Defibrillator Installation Wakefield
Defibrillator Installation Wakefield
Looking to get a life saving Defibrillator installed in Wakefield?
With such an important piece of electrical equipment you need to be sure that your electrician has experience of this
Not only have we installed a number of defibrillators within the Wakefield area, one has even been used and helped to save a life!
My name is James and I'd like to give you my personal guarantee that my company, ElectricBlu Contractors, are the right guys for the job.

We will: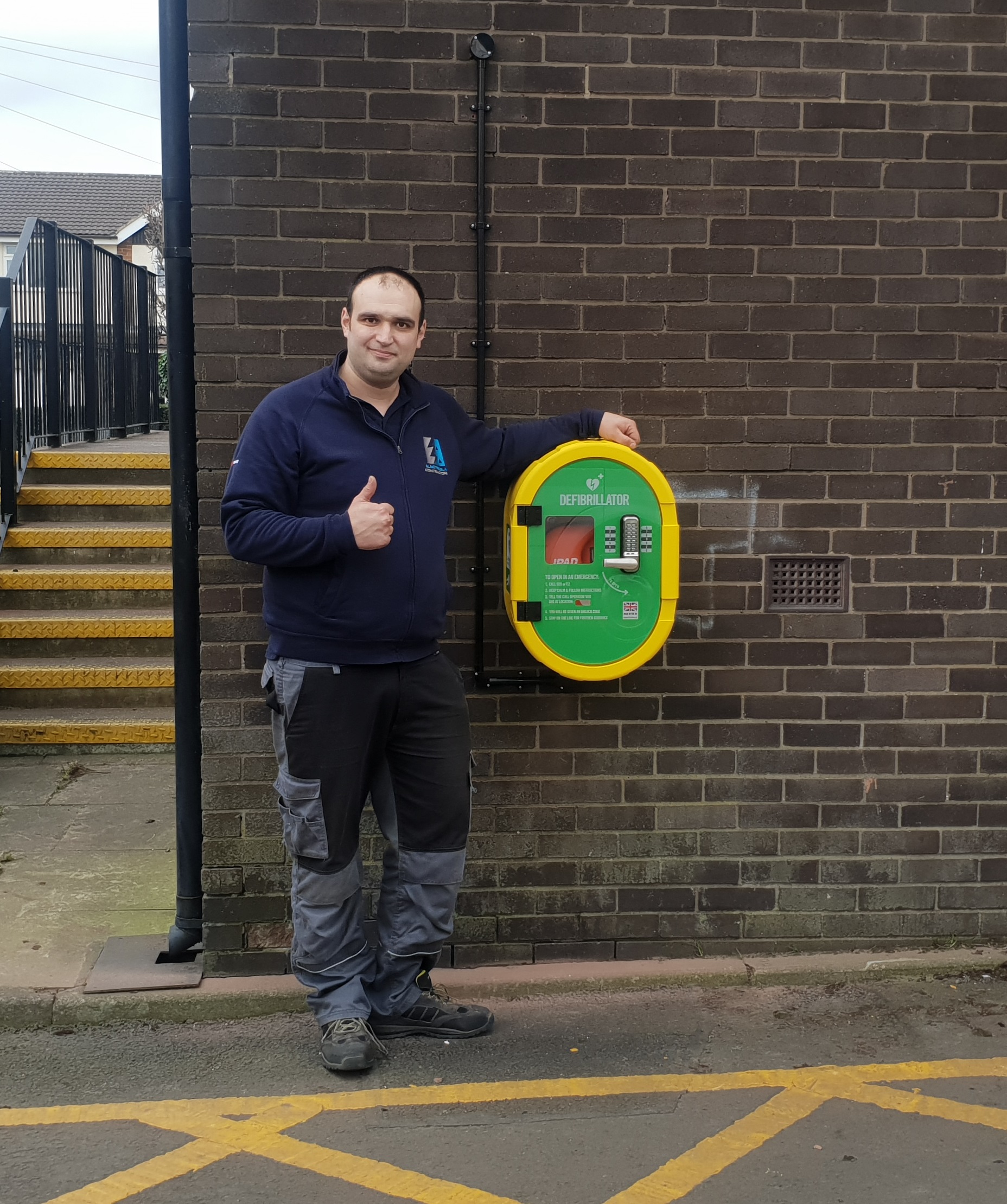 Treat you with respect & no techno waffle

Work around your business needs

Provide a reliable & expert service

Advise on the best way to provide public access defibrillators

Ensure that your ongoing maintenance is cared for
ElectricBlu Contractors have vast experience completing Defibrillator Installation Wakefield
Defibrillators can be fitted where they can be accessed by yourself and your staff, or alternatively (and more common nowadays) is to fit a public access defibrillator

With a public access defib, the unit is located within a cabinet which would be accessible to everyone. The cabinet has a 'code lock' on the front, and the ambulance service will give the access code to a caller in the event of an emergency which would require the defib.

Public access defibrillators can be installed within buildings, on the external wall, or a popular choice is to install within old telephone boxes.

Unused telephone boxes can be allocated to community projects by BT. These can easily be converted into defibrillator boxes and most (if not all) already have the power supply ready for the cabinet. Not only that, they often have a light fitted above which means that the cabinet can be accessed easily in the dark.

Of course, public access cabinets need to be registered with the Yorkshire Ambulance Service. Doing this means that the call handler can give critical information to an emergency caller should the need arise.

Yorkshire Ambulance Service can provide full details of the most appropriate model to purchase if you are looking to go down this route and we would be happy to advise on the fitting of such a cabinet free of charge.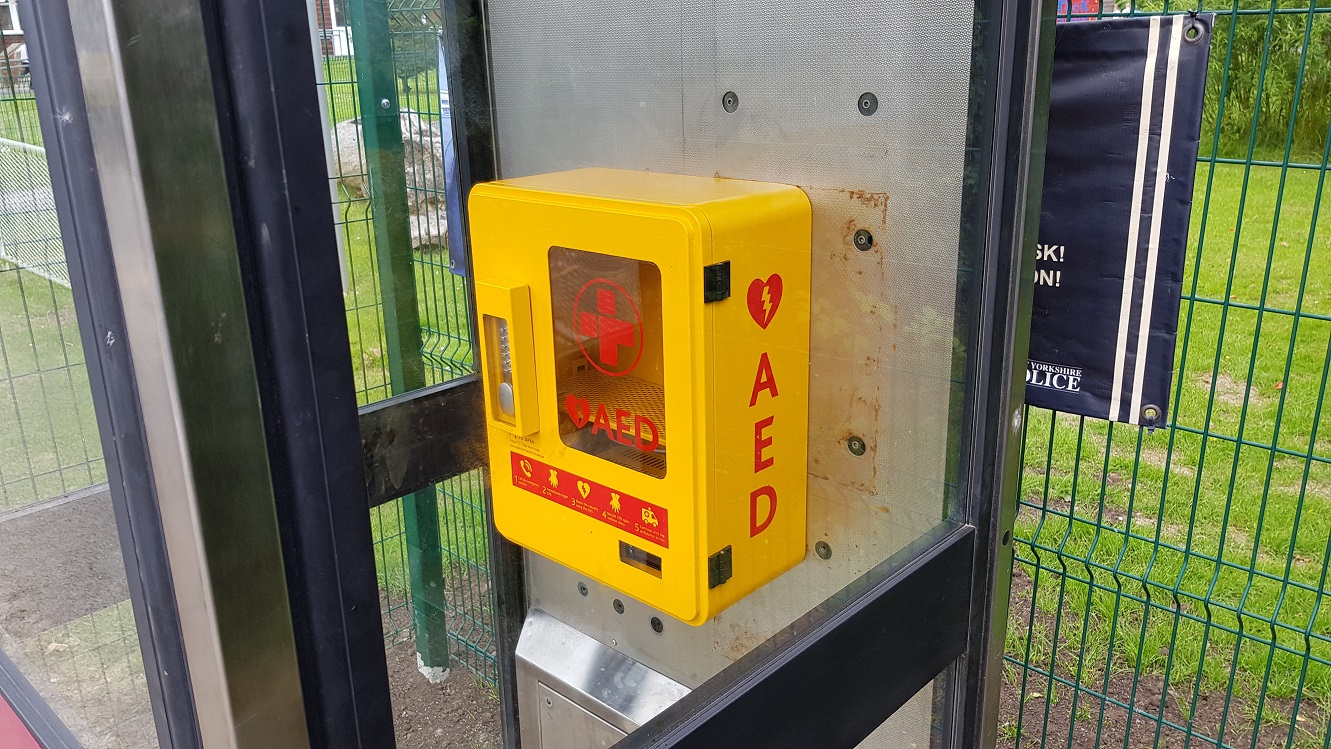 All electricians are DBS checked and clear

We use dust sheets and film covers for carpets

Our vans all have industrial vacuums and we aren't afraid to use them!

You won't be left waiting weeks after your job for your paperwork
All Defibrillator Installation Wakefield works are covered by a 10 year 'no quibble' warranty against defects in workmanship. Our company is fully NICEIC registered meaning you can be sure that our electricians are working to the highest standards

All public access defib cabinet supplies will be safety tested FREE OF CHARGE after 5 years

If you are a local charity or other body and are interested in definbrillator installation in Wakefield we can do this at a discounted rate for yourselves.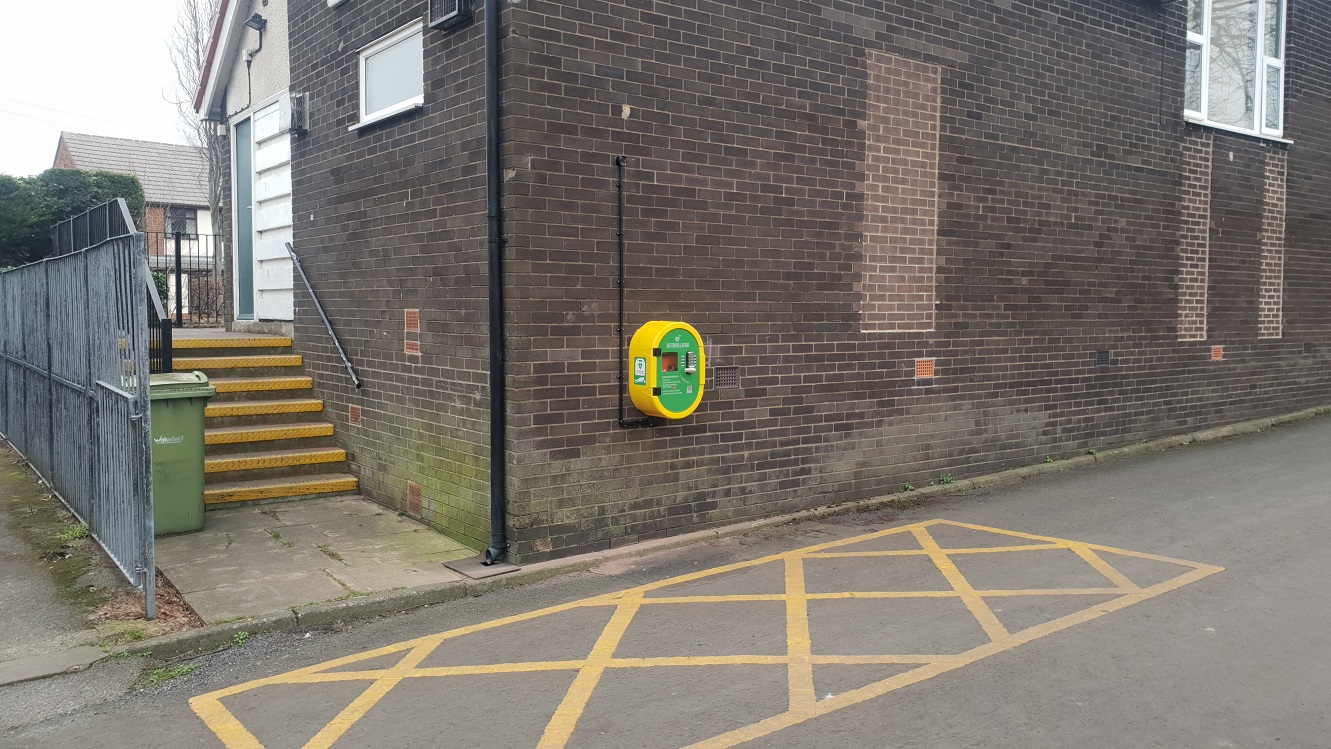 So when you need Defibrillator Installation Wakefield, accept nothing less than an expert and call James today
Need An Electrician in a Different Area?
Are You A Home Owner Looking For A Domestic Electrician?
Are You A Business Looking For A Commercial Electrician?
Are You A Landlord, Letting Agent or Estate Agent?
Your Local Electrician in Wakefield!: