Do Landlords Need Metal Consumer Units?
Do Landlords Need Metal Consumer Units?
Introduction to Changes for Landlord Electrical Regulations
There have been some really sweeping changes in the Electrical Safety Standards for the Private Rental Sector recently.

Currently, new tenancies will require that the property has had an EICR completed within the last 5 years.

Existing tenancies don't have to comply until April 2021, but it would be wise to get this completed before that date rather than waiting until the last minute.

However, you may well have been wondering: Do Landlords Need Metal Consumer Units?
If your property is old and has particularly old wiring, then compliance with these new regulations could be costly at an awkward time for Landlords.

The COVID-19 Crisis has severely delayed the time in which landlords have to comply with these new regulations.

There are concerns that there will be so many needing doing in such a relatively short space of time that the whole industry will struggle to cope.

My personal advice to Landlords is to find a reliable local electrician.

I would advise against solely shopping around based on price alone as some unscrupulous traders have been known to use EICRs as 'loss leaders' to make more profit by exaggerating the remedial works required
We asked a number of local electrcians across the country, from the south of England all the way to an
Electrician in Belfast
and the answer here is the same:
All high quality electricians are booked up for weeks in advance, leaving landlords looking for whoever is available as opposed to being able to select a good reliable electrician.
Do Landlords Need Metal Consumer Units?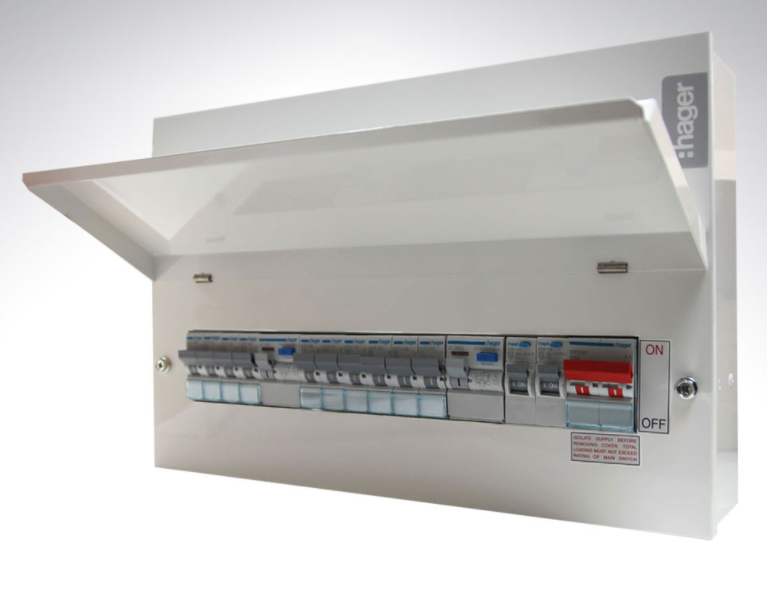 Metal Consumer units have been a requirement in 'NEW INSTALLATIONS' since Amendment 3 to the 17th edition of the wiring regulations.

This is not that new, it actually became a requirement for new consumer unit installations as of 1st Jan 2016.

I am hearing from a lot of landlords that they are having electrical safety tests completed and they are being told that they need a 'new metal consumer unit' or an '18th edition consumer unit' fitting to pass the test.

The worrying thing is I'm hearing this from landlords of properties which are only 5 years old and have modern, dual RCD or even RCBO consumer units, they are just plastic as opposed to metal.
There is no backwards compatible requirement to fit metallic consumer units instead of plastic
There are a number of other issues which may mean that consumer unit . fuse board need upgrading (hence it would need to be metal), but any modern board with RCDs for most circuits should not need replacement simply because they are plastic
Guidance on EICR coding for plastic consumer units / fuse boards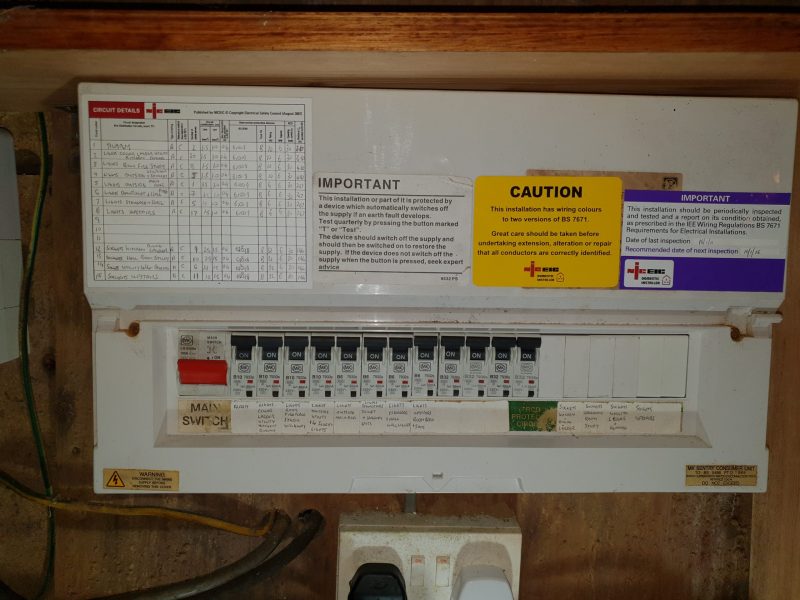 Let me be straight with you, each electrician has to use their own engineering judgement to produce an EICR.
Whilst there are guides to EICR coding, these are not 'set in concrete', different situations produce different risks and this is where a skilled and competent electrician will use their judgement.
That being said, of any guides that do exist, the one most often referred to when completing tests like this, is from 'Electrical Safety First' and is entitled 'Best Practice Guide 4 - EICR'.
Electrical Safety First
used to be the
Electrical Safety Council
, a national body promoting electrical safety.
Their guide lists a wide range of 'situations' an electrician would encounter when checking an installation, and the code that is considered to be 'best practice' to use.
Of the question of plastic boards, their advice recommends that a C3 - IMPROVEMENT RECOMMENDED code is given for a plastic board, only when it is either under wooden stairs or else in the sole means of escape from the property.
A C3 code is akin to an 'advisory' on a car MOT. It does not constitute a fail, rather a situation where safety could be improved by having the following items rectified.
Any other areas where a plastic fuse board may be located as opposed to a metal consumer unit, would not even be considered a C3 code, rather just something to note on the EICR.
So How Do I Avoid Being Sold into A Metal Consumer Unit If I Don't Need One?
This is where you need to choose a good and reliable electrician who will produce a report based on best practice and good judgement rather than using them as a tool to generate work.

Paying ridiculously cheap prices for the initial test can often be a sign of an electrician who is looking to make more profit on remedial works down the line.

A good test takes time, and needs a skilled electrician to apply their knowledge of the regulations (and other guides to them such as the Best Practice Guides).

But mainly the only way to really be sure is to speak to the electrician and see what their stance is. Ask if they would fail the EICR based on a plastic board as opposed to a metal one.

Ask: Do Landlords Need Metal Consumer Units?

An electrician with nothing to hide will provide you with an answer up front to a question like that....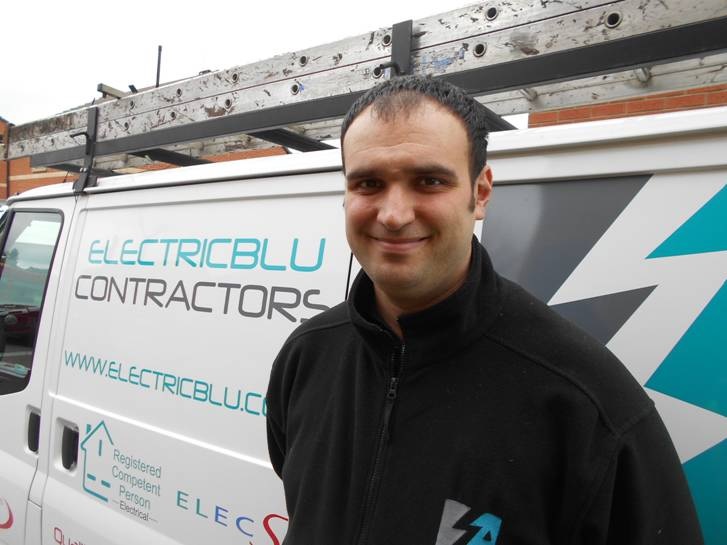 James - ElectricBlu Contractors