Can You Move Your Electric Meter?
Electricity meters can often be in awkward places. In cellars, kitchen cupboards or under the stairs.

If you have been thinking about completing home improvement works, it may become apparent that the meter is in a poor location and needs moving.

For example: Your existing meter is hidden away within a kitchen cupboard. You want to fit a new kitchen and alter the layout to best take advantage of the space available. The position of the existing meter could make this awkward.
What's Involved with Moving The Electric Meter?
New Location Planning
Moving the electric meter is not a simple as moving any other electrical item in the home.

Firstly you need to consider where you want to move the meter to. Most people choose to relocate into an external box, thus ensuring it is not simply moved into another awkward position indoors.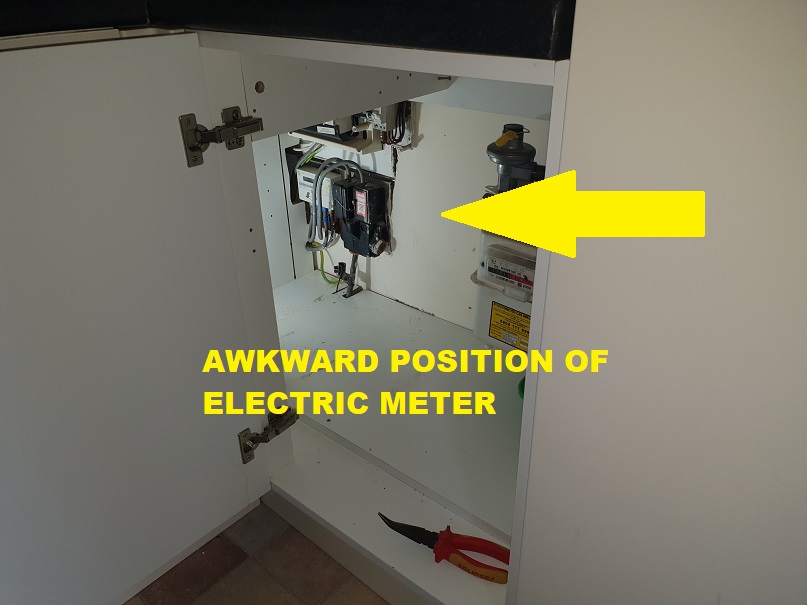 If you do choose to go down this route then be aware that the external meter cabinet requires sinking into the wall by cutting the external bricks away in that area.

This is usually done by marking the area out and then cutting the bricks away with a diamond blade. This can cause quite a bit of dust, and you will need to dispose of the external bricks removed during this process.

Unfortunately this method doesn't leave a very good finish on older stone fronted properties. The fact that the outer blocks are not totally flat faced with stone leaves the meter cabinet looking uneven.
Service Head & Service Cable
There are a number of other items which may need moving at the same time.

When you think of the electric meter, do you consider the service head at the side of the meter? This needs to be adjacent to the meter and will need moving at the same time.

This is where the power supply from outdoors comes into the property, and hence the 'service cable' is connected to this. The service head acts as a joint between the service cable and the meter.

Moving the service cable is not a simple task. If you are wanting this relocating to an outdoor meter cabinet then it will probably be necessary to dig up outside your house/up the drive to re-route the cable.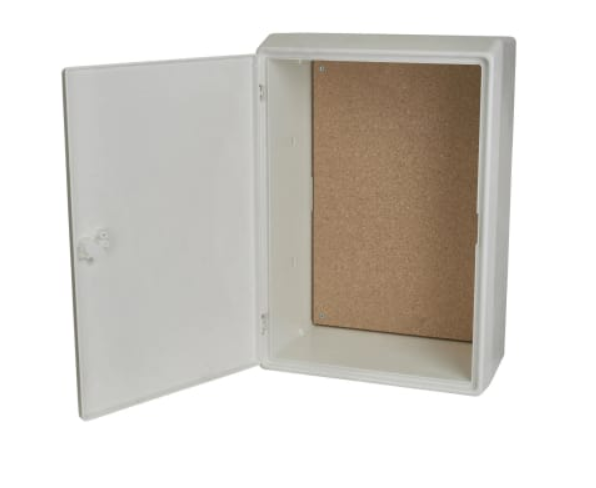 Fuse Board / Consumer Unit
On one side of the electric meter is the service head. On the other side is your fuse board (also called a consumer unit). The cables at the bottom of the electric meter lead off into this and then the power runs around the rest of the circuits in your home.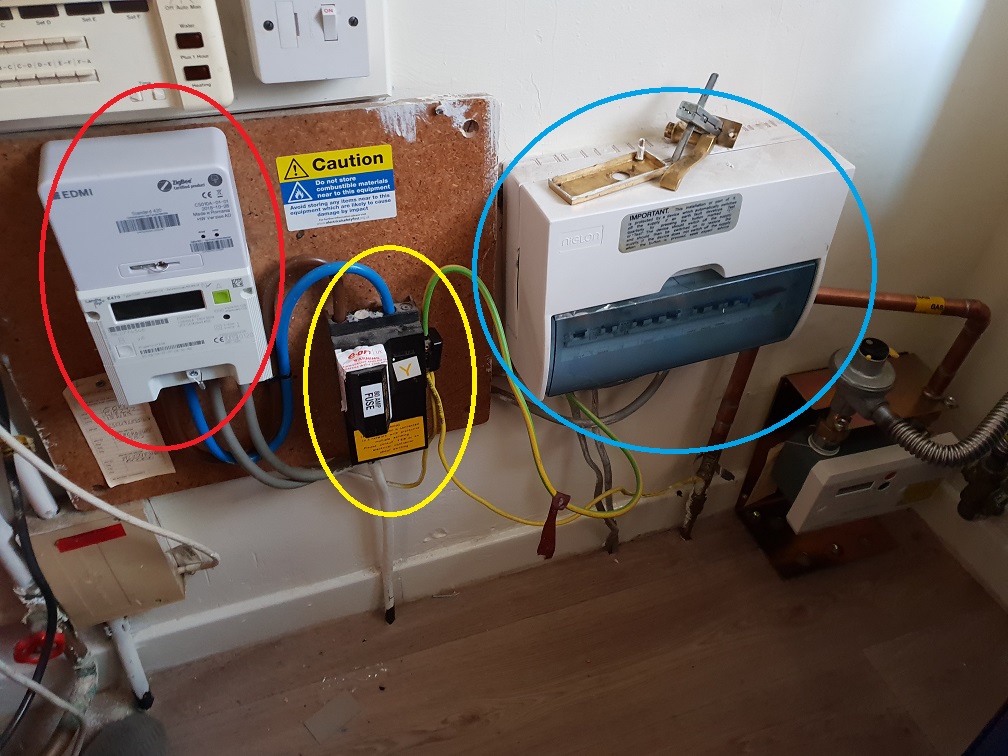 The cables supplying the fuse board (called meter tails) do have a maximum length of 3M.
As can be seen in the picture above:
BLUE CIRCLE = Consumer Unit
YELLOW CIRCLE = Service Head (service cable below)
RED CIRCLE = Electric Meter
It is possible to have a longer length if an 'intermediate fuse board' is used at the electric meter end. However if you have gone to the effort of moving the electric meter because it is in the way, then doing this kind of defeats the object of moving the meter to gain space.
In quite a lot of cases, the fuse board will be either next to, or on a wall nearby the electric meter. As such, it is highly likely that the fuse board could need moving during this process.
As you can see, simply moving the meter is not always as easy it first seems!
Who Should Move My Electric Meter? And What About The Other Stuff?
You will need to involve a number of different people in order to complete this project.
There is no one single company that can move all 3 (or even just 2) of the trio (Service Head/Cable, Meter & Fuse board). This is because different companies have different responsibilities for the separate equipment.
This following list explains who you need to involve in your project (and at what stage) when you want to move your electric meter:
The Service Head & The Service Cable - The service head & cable are the property of the DNO (Distribution Network Owner). This is not your electricity supplier.
For anyone in the Wakefield & Surrounding areas then this is Northern Powergrid regardless of who you get your electric from
Electricity Meter - This is the property of your actual electricity supplier. A lot of companies have sub-contract engineers who complete the work on their behalf, although these are not electricians and will neither move your service head or your fuse board/consumer unit
Fuse Board/Consumer Unit - This is your own property and your responsibility to have moved. Obviously this is not something you can do yourself and will need a qualified and registered electrician to complete for you.
How Much Does it Cost To Move My Electric Meter?
In order to work a project cost for this sort of job out, you will need to get the prices from the 3 different companies mentioned above.
The average cost from the the Distribution Network Owner to move the service cable and service head is £720 (inc vat) - More complicated relocation work will increase this cost. ***
This cost is from Northern Powergrid for their area
Be aware, that this cost DOES NOT include the supply or installation of the external meter cabinet. This is down to the customer to arrange, however we have a builder we use when you chose our services to assist in moving your meter.
An external meter cabinet and 'hockey stick' (the pipe beneath the cabinet which leads to the floor) retail at approximately £
Electricity Suppliers vary in their cost to relocate the meter. From a sample of the jobs we have been involved with as our work as an Electrician in Wakefield, the costs are in the region of £70-100. In some certain circumstances, they will actually move the meter a small distance for free. However most moves, internal to external, will attract a fee.
If you are not sure who your electricity supplier is then
you can check on the Northern Powergrid Website by clicking here.
You will then need to contact your electricity supplier and arrange an appointment for their meter fitter to attend and relocate the meter.
Moving Your Fuseboard
If you need to move your fuse board/consumer unit as part of these works, then you will need to contact a
registered local electrician
who can come and provide a survey and free quote.
Moving the fuse board is quite an involved job as you need to also relocate a lot of the cables which connect your existing circuits to the board. The cables need to reach the new location, this may require them extending to suit.
In some instances, certainly in cellars and places like that, there may simply be enough spare cable that this is easily achieved.
However in some circumstances this may require extending the cables significantly and quite a lot of electrical works. In small buildings there may not be so many cables to extend. In larger buildings, this can cause headaches and a need to drill holes and lift floorboards to feed cables.
A survey & quote will give you the best idea of cost specific to your own property. A ball park range of the costs involved is £600-900.
If you are in Wakefield or surrounding areas, I can provide you with a free of charge, totally no obligation plan as to how much it will cost to move your fuse board and enable you to have your electric meter moved into the position you want.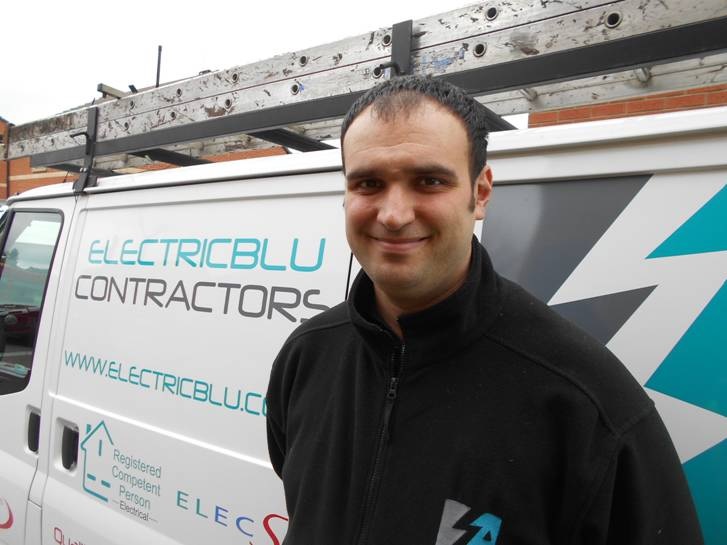 James - ElectricBlu Contractors

Helping Homeowners & Landlords Keep Electrics Simple...