ElectricBlu Contractors Win Top Local Award!
ElectricBlu Contractors are proud to announce we have won a top award at the "2018 Yorkshire & Humber Enterprise Awards"!

We were crowned "Best Local Electrician - Wakefield"

The awards operate a merit based judging system ensuring all shortlisted organisations are assessed thoroughly, regardless of size.

Companies across the range were represented at the awards, from sole traders to SMEs. Awards were up for grabs in a number of categories representing the wide variety of businesses operating within this important regional area.

During the shortlisting process, we beat off stiff competition from a number of other local electricians. The judges were particularly impressed by our Service, Ingenuity & Hard Work. We also won merit for our use of technology to help us keep in touch, as well as our strive to continually improve customer service.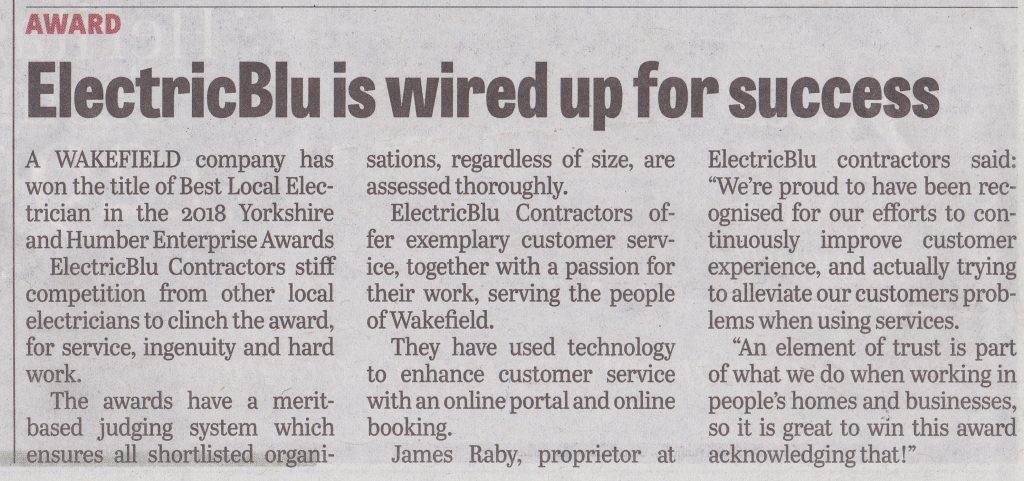 Best Local Electrician 2018 – Wakefield
Ultimately, we were crowned "Best Local Electrician 2018 – Wakefield"
"So many of our customers tell us that they have been promised the earth by other local electricians, only to be let down: stood up, not quoted, no paperwork, no certification, no comebacks after any problems, the list goes on….."
"We believe it's a core part of serving local customer's, making sure we keep in touch and meet their expectations"
This award is especially nice to receive as some of the points raised by the judges are parts of our service which I have made it a personal mission to make first class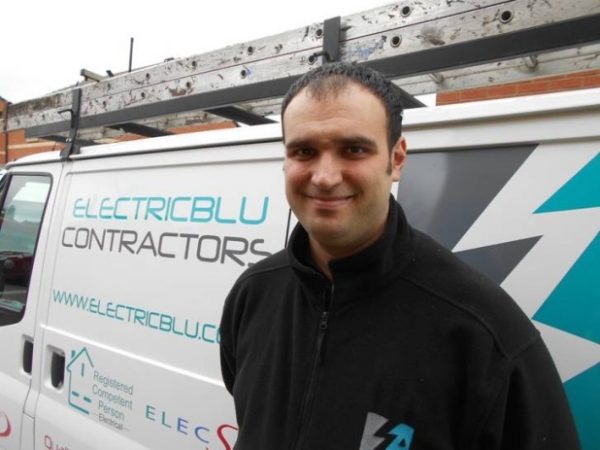 James Raby
Proprietor - ElectricBlu Contractors
Award Winning Local Electrician
"It feels great to say we are award winning electricians! Trust plays a big part in the work we do in people's homes, so it's great to be honoured with this award which recognises that"

"We have a genuine passion serving the people of Wakefield and helping to keep their installations safe and working. This is especially poignant for us this year as we celebrate our 5th year in business"

However winning an award won't change the fact that the most important part of our business is solving our customers electrical problems in a prompt manner!

If any of our customers have suggestions, comments or even problems they have encountered with our service I would very much welcome the input. It is only by learning what affects our customers can we truly perfect our service.

James – Proprietor

ElectricBlu Contractors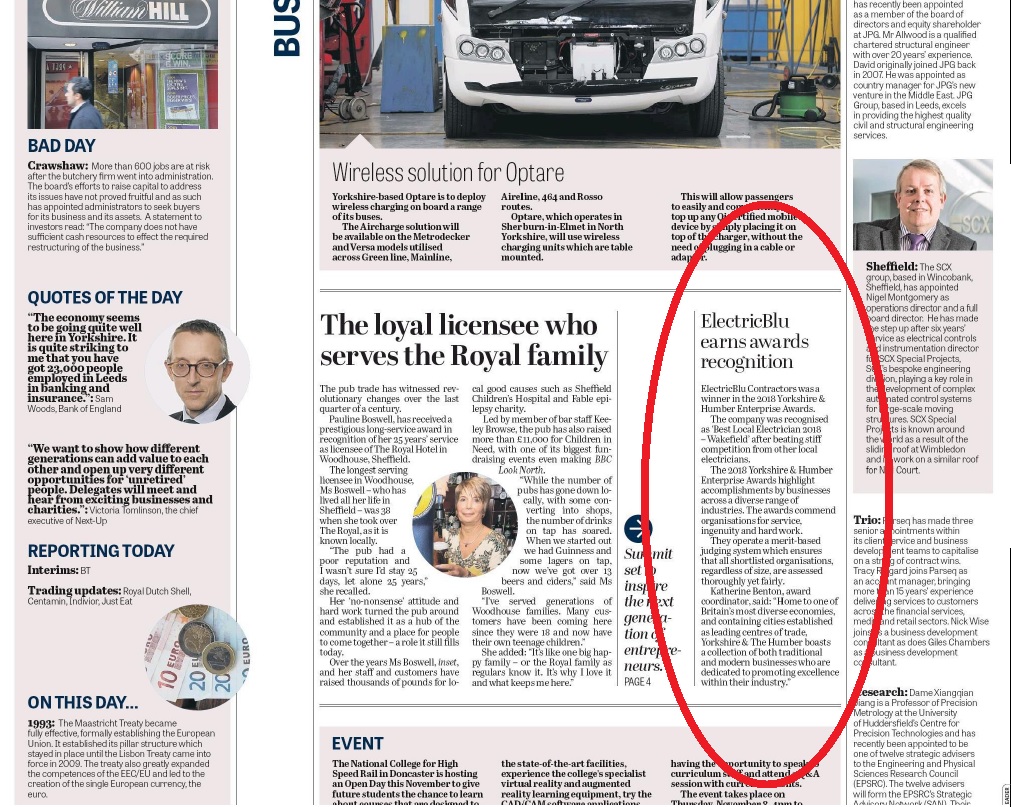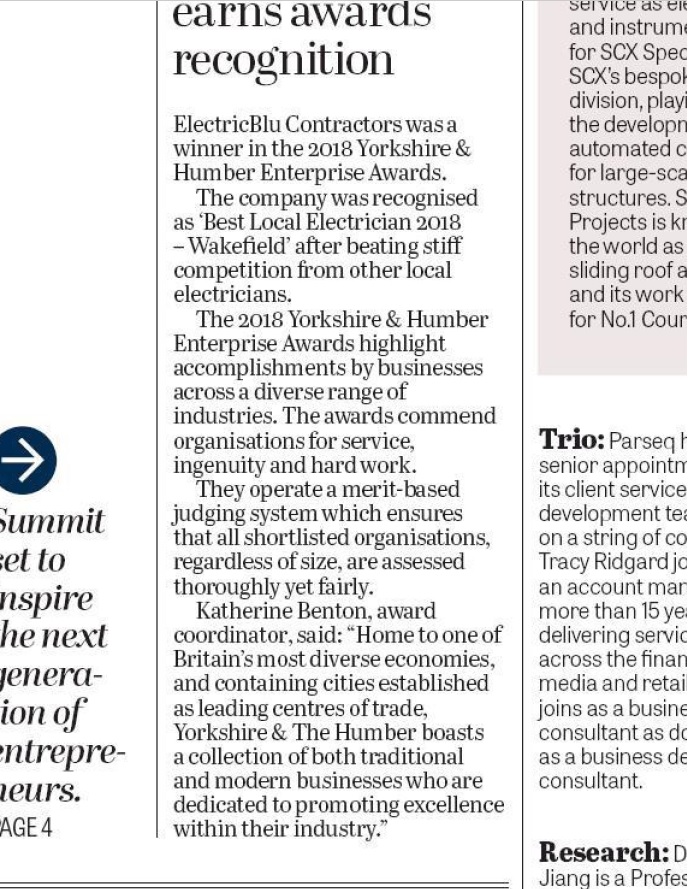 Defibrillator Installation Wakefield CALL (01924) 654034Staffed Landline During Office Hours REQUEST QUOTE ONLINERapid Response…