Landlord Smoke Alarm Regulations 2023
Are you a landlord? Confused by all the conflicting stories about what you do and don't need to do with regards installing smoke alarms in your properties?
We'll boil down the Landlord Smoke Alarm Regulations in the UK into easier to digest chunks.
Smoke & Carbon Monoxide Alarm Regulations
The "Smoke & Carbon Monoxide Alarm Regulations 2015" were introduced after a number of fatal fires in the Private Rental Sector (PRS).
Becoming law back in October 2015, this now places legal requirements on PRS landlords to:
Have a working smoke alarm on each habitable floor within the property
Have a carbon monoxide alarm in rooms with a solid fuel burning appliance (such as log burner or coal fire)
This means that for the average 2 storey premises there would need to be 2 smoke alarms. The regulations make no stipulation about the type of alarm(s) to be fitted, and simple cheap battery models will comply with the regulations. For better performance, less false alarms due to cooking fumes and simple "fit and forget" operation for 10 years (although every smoke alarm should always be tested at regular intervals), we recommend the Fire Angel Thermoptek range, which are the type of choice from a large number of UK fire services. The baseplate fits to the ceiling with 2 screws and the alarm itself twists onto the plate. This is easy DIY fitment.
Note that Habitable floors do not include lofts or cellars (unless of course, these are part of the living quarters in which case alarms will need to be fitted)
The "Smoke & Carbon Monoxide Alarm Regulations 2015" also place duties on the landlord to ensure that the smoke alarms are working at the start of the tenancy.
A simple way to ensure compliance here is to test the smoke alarm using the integral button prior to the tenant moving in. Although there are no legally binding forms for these purposes, we have designed a simple sheet which outlines another small number of checks you can do and a space to record the test. This is best practice with regards recording the checks have been completed prior to the start of the tenancy. If you simply click HERE and enter your email address I'll send one over to you ASAP.
As long as the alarm is checked at the start of the tenancy, ongoing testing is then the responsibility of the tenant.  This is the main piece of legislation as far as Landlord Smoke Alarm Regulations are concerned.
Obviously, landlords/agents should be giving this information to tenants so that they are aware of what their responsibilities are as regards ongoing testing and also reporting of any faults.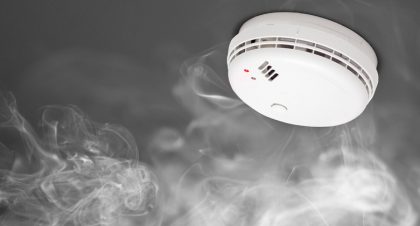 BS5839-6:
BS5839-6 is a code of practice for electrical contractors relating to fire alarm design & installation (specifically domestic properties in Part6 as discussed here).
Whilst there is no formal legal requirement for landlords to follow the recommendations set out in BS5839-6, sections do give recommendations for much more stringent alarm systems to be fitted into rental properties.  Again, there is no legal requirement to do this per se, we have some experience which may suggest a more 'best practise' approach is required.
We have worked with a number of landlords in the area after they have received Improvement Orders from the local authority.  Some of the improvements have revolved around inadequate smoke detection systems, and the system required to be installed was a Grade D Category LD3 system (a specific type of system as described by BS5839-6, see below)
Whilst this does not inherently affect all landlords; buildings which are having extensions, significant remodelling or other works which alter the use of the premises (ie: from commercial to blocks of flats) will be affected and will have to fit as per this spec.  This "requirement to comply" actually comes under the building regulation below, however, the minimum required system will be as above (rather confusingly).
In a nutshell:
The Grade relates to the type/engineering of the system.
Grade F = Battery Only
Grade E = Mains Only – Considered to be inadequate as inoperative during any type of power cut/supply failure
Grade D = Mains with Battery Backup – System consists of mains powered alarms (usually interlinked), all of which have internal battery backup which keeps the alarm working even when the mains is cut off
Grade C – A = More specialist systems with central control/battery backup.  Grade A are the panelled type you may have come across in many offices, sports centres & other commercial buildings.  Only extremely large, or alternatively some HMO properties will require these in a domestic setting.
The category relates as below:
Category LD3 – System is installed in all circulation spaces forming part of the escape route from the property (generally hallways, landings, etc…)
Category LD2 – As above, system is installed in all circulation spaces forming part of the escape route from the property, as well as rooms/areas defined as high risk (kitchen, potentially living room)
Category LD1 – System is installed throughout the property.  It will incorporate the circulation spaces above, all high-risk areas and in all areas where a fire may start. Would normally be every room except toilets/bathrooms.  These systems are normally fitted in premises where escape is difficult or requires more time, such as in the event of disabled occupants.
Building Regulations Part B (Fire Safety)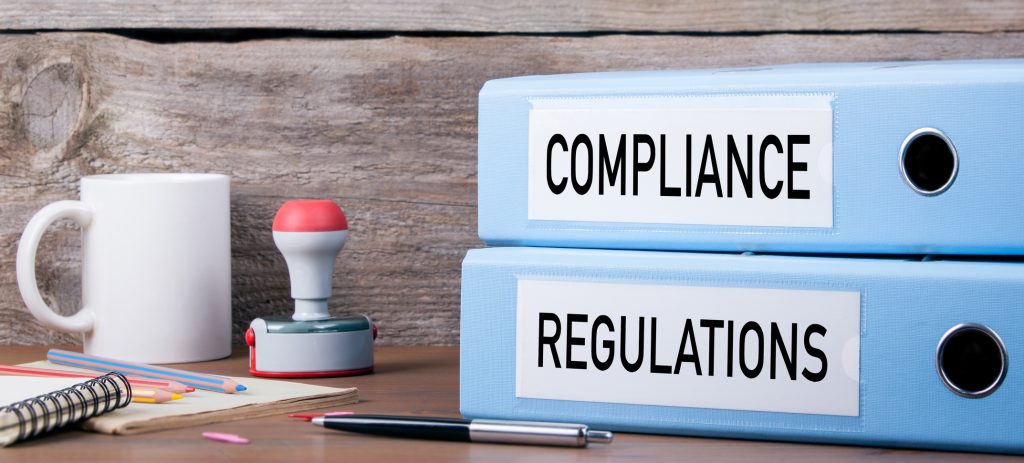 This regulation contains some very important points for landlords to consider about fire safety in general, however the section on smoke alarms in rental properties only really serves to enforce the recommendations in BS5839-6 as above.

Again, these regulations will only apply to the smoke alarm installations in private rental properties when building works are being carried out. These works would need to be significant enough to require planning permission or significantly alter the use of the premises (ie: commercial to domestic).
Summary Of Landlord Smoke Alarm Regulations for 2023
So the fact of the matter regarding Landlord Smoke Alarm Regulations is that if you have a working smoke alarm on each habitable level of your property, you are within the law.

The requirements end there, and you can use the cheapest battery powered smoke alarms if you want.

As a responsible electrician, I'd like to think that responsible landlords would go a little further.  I'm not suggesting that you install a mains powered smoke alarm in every room!  However, quality lithium batteried alarms with a 10-year guarantee (no need to change batteries every year or so) are only a couple of pound extra.

Don't be fooled into thinking this advice ends with rental properties neither, "With the current trend for installing wood burning stoves and the like, private homeowners should consider the benefits of having better smoke alarms & carbon monoxide alarms installed" says Dean from Stoves N Fitting UK

If you would like any further assistance with regards "categories", mains powered smoke alarms or landlord smoke alarm regulations, please don't hesitate to contact me!
James - ElectricBlu Contractors
Part P Approved Contractor – AICO Fire Products Trained Installer
Defibrillator Installation Wakefield CALL (01924) 654034Staffed Landline During Office Hours REQUEST QUOTE ONLINERapid Response…