Extra Sockets Installed - USB Sockets
Need to add a plug socket (or 3?) in one of your rooms?

Then you need a qualified, experienced electrician to make sure your sockets are installed safely and to the current regulations.

You can rely on ElectricBlu Contractors to provide advice on layout (if you don't already have one in mind) and also the types of sockets/USB sockets/outlets available!

Not only that but we are Part P Approved Contractors which means that you can be sure your additional sockets are being fitted to the highest specification.
Extra Sockets Installed in Wakefield
Older homes often have very few electrical socket outlets. In years gone by there was nowhere near as much technology that required plugging in! A lot of Wakefield's older homes are suffering from this issue at present, and by the fact you are reading this it's likely you are in the very same situation!

Fast forward to 2023 and 2 plug sockets per room just doesn't cut it anymore…

The usual fix for this is to use a 'spaghetti junction' of extension leads and cables to plug all your stuff in!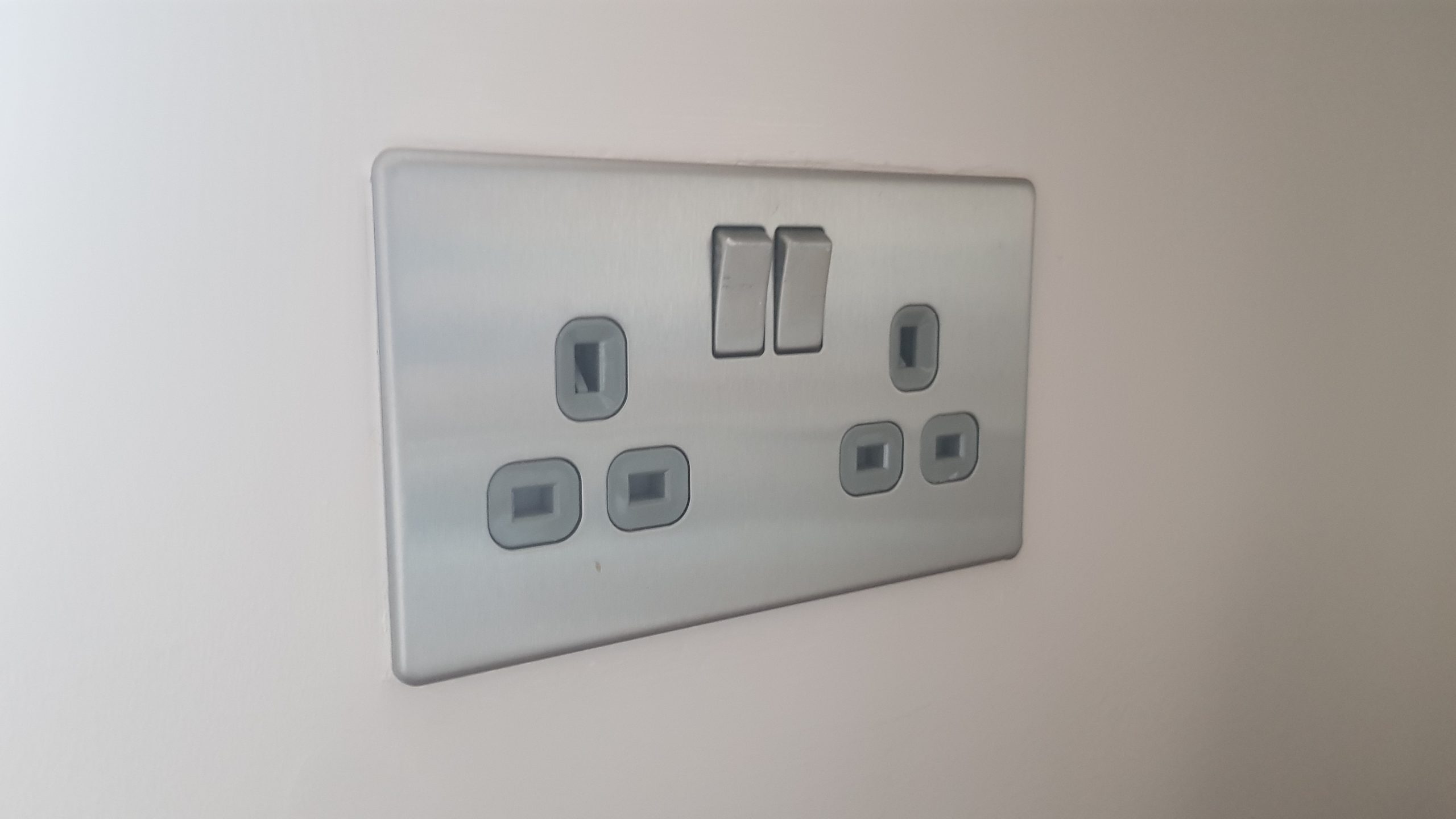 This can quite easily overload your sockets in the wall. Modern items such as TVs, Blu-Ray players, Sky boxes, Playstation/Xbox, all use a wide selection of plugs and adapators. Even having table lamps, reading lamps and such like can be fighting for a socket.

Additional sockets fitted in your property mean that you can ditch the tangle of extension leads. A good upgrade to begin with is replacing any single sockets with double sockets. This means you have doubled the number of those straight away. This is relatively straightforward and involves less wall chasing/mess than fitting extra sockets in places they have not been before.

Sometimes the main issue with the sockets is you do actually have already is that they are in the wrong place! Again, if your TV and all the stuff that goes with it are at the opposite end of the room to your existing socket outlets then again, the usual solution is a patchwork of extension leads, often stretched behind sofas & furniture.

The advent of smart phones, tablets and wearable technology has brought another demand for USB outlets. If your home does not have any built in USB outlets in the sockets then you will loose a precious 13A socket to an adaptor. This brings us to the solution of: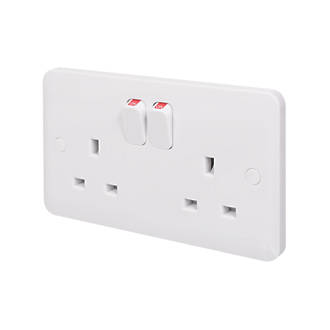 USB Sockets Supplied & Fitted - Plastic or Decorative
An easy solution to the USB outlet requirements of modern devices is to have USB sockets fitted. These are regular 13A plug outlets, however they also have an in-built transformer and have USB outlets on the front.

Most have 2 USB outlets fitted, however we are also seeing the introduction of sockets with 3 or even 4 USB outlets! There are a selection of USB sockets we have fitted for our customers in Wakefield pictured to the right showing the selection of outlets available.

This means you can go without the small plug in USB adaptors that only have a single USB outlet on them. If you have been plugging your phones and tablets into regular sockets for a while, this has the added advantage of freeing up another regular 13A socket for use with something else.
Other Sockets you may want in your home?
If you find yourself having the same 'extension lead' problems with your phone socket/router then have you considered having extra phone sockets installed?

It is worth noting that phone extension leads can introduce significant speed losses if you plug a router into the end. Whilst this may not be noticeable with simple web surfing, HD video streaming can be affected by this.

Additional phone sockets can be hardwired into more appropriate locations with BT Openreach grade cable ensuring no loss of signal (thus preserving broadband speed).

Modern phone sockets now come in decorative finishes meaning you can change them to suit any other sockets which you may have within your home.
5A Round Pin Lamp Sockets
Round pin lamp sockets can be installed to facilitate the fitting of lighting that can be controlled with wall switches.

These enable all the lamps in a room to be controlled via a single switch, with dimming, etc… if required.
Network Sockets
ElectricBlu Contractors can install a wide variety of networking cables & sockets.

If your router is in the wrong place, the WIFI doesn't work well enough or your office needs some additional network points, check our Data Cabling page for more information
HDMI / AV Sockets
If you need HDMI, Audio Visual or other types of home entertainment cabling requirement, check our Audio Visual Installation page for extra info.
Industrial Sockets / Commercial Sockets
ElectricBlu Contractors can fit a wide range of specialist industrial / commercial sockets.
Single or 3 phase, from 16A to 63A and specialist plugs/points for caravan or EV charging - Check our Commercial Electrician Wakefield page to see more info about commercial and 3 phase sockets
Call James today on (01924) 654034 for a quote
Alternatively click on the green button below for a rapid response online quote
Need An Electrician in a Different Area?
Are You A Home Owner Looking For A Domestic Electrician?
Are You A Business Looking For A Commercial Electrician?
Are You A Landlord, Letting Agent or Estate Agent?
Who We Are!: